European Languages in PDF. Freeware
Learn European languages free with PDF flashcards


Translate this site to



Download 75 MBytes European Language Flashcards 169pdffiles.zip >>

Several types of flashcards for effective memorization of foreign words. 168 PDF files with cards in one ZIP archive.
These flashcards are designed for very effective learning. These cards are much more interesting, more complex and more effective than classic cards. Each card is a small logical task with foreign words. Problems can be solved in 3-4 minutes.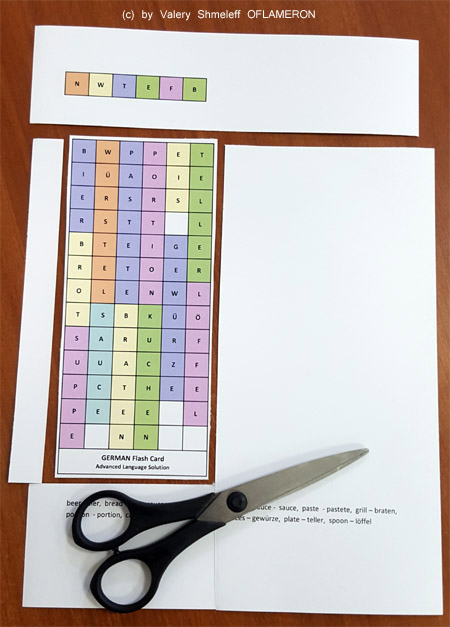 Many types of such logic problems have been developed. If the students are tired, you can choose a different type of problem. Classes will be interesting again. All cards can be used free of charge. (c) by Valery Shmeleff




There are many more types of tasks for which flashcards have not yet been published. For example, an algorithm has been developed for a global educational game via a smartphone, for which there is no need to develop and install software. The game can be used to popularize foreign languages and to promote a brand.

Sitemap Sitemap Java Free dictionaries Russian village Shmeleff Deutsche One Day Travel Shmeleff

General Discussion >>

These learning cards are not meant to replace textbooks or the teacher. These are great additional materials for memorizing foreign words. They make the activity interesting, like a game or fun.